Rimini and surroundings
DISCOVER THE CITY AND THE SURROUNDING AREA DURING YOUR STAY
Millenary city of great attractions, Rimini offers so much in terms of entertainment, culture, art, leisure and business. Discover the city and its surroundings during your stay at the Waldorf Hotel in Marina Centro.

Known to most for its crowded beaches in summer, for impeccable services and the increasingly modern and advanced infrastructure, Rimini also has a lot to offer to those who want to deepen the historical and cultural aspects.

Its historic centre is full of points of interest that allow you to experience the city in a whole new way, enjoying routes between ruins and monuments from the Roman and medieval times, museums and works of art of great value, all perfectly integrated into the urban fabric.

By contacting the staff of our hotel you can discover the best itineraries and routes to get to know the city and its hinterland.

Among the closest hamlets which are well worth a visit, we recommend you Mondaino, famous throughout Italy for its Palio del Daino, traditional event that is repeated every summer in a medieval re-enactment of great beauty.
 
And also San Leo, a village of Valmarecchia built atop a rocky outcrop, where its majestic fortress  was built in the mid '400. Without forgetting a visit to Longiano, Verucchio, Perticara and Talamello, small little-known treasures, yet rich in historical and artistic beauties, waiting to be discovered.

On the opposite side, the discovery of the hinterland continues with the villages of Montefiore, Saludecio, Montegridolfo and Gradara, for your days to enjoy in these locations with dreamy atmosphere.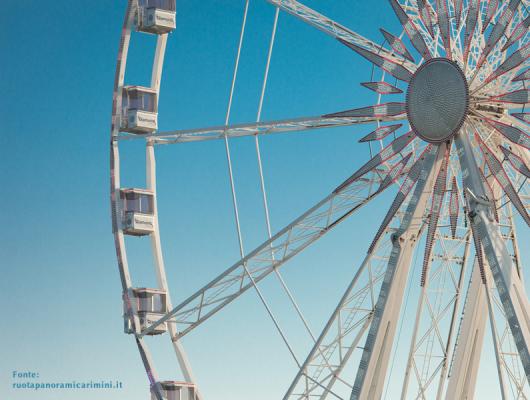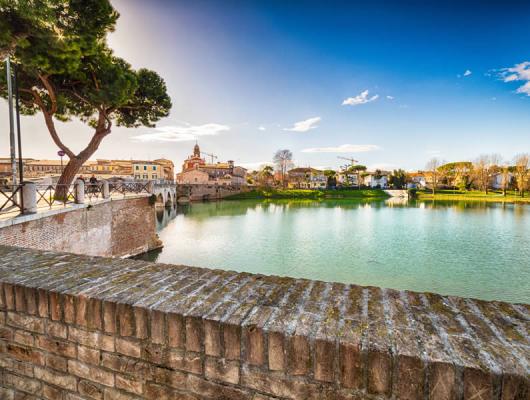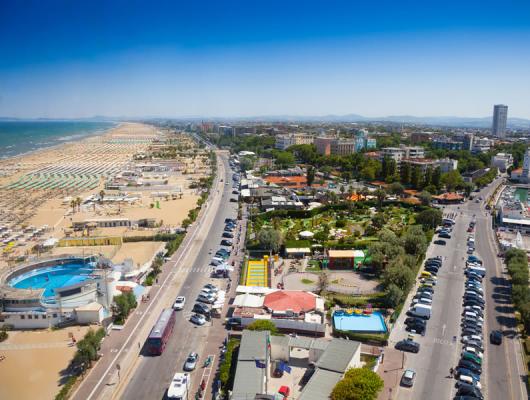 Rimini tradition also perfectly expresses at the table where, among Romagna dishes with intense flavours, well-known local products such as piadina and fine wines, time passes pleasantly and always with great satisfaction, as to be the subject of true food and wine tours.

Discos, nightclubs, events of great appeal for young people also make the city vibrant and modern, able to always propose new trends and new ways of being. Experience Rimini nightlife and get involved in parties, concerts and events organised every evening along the entire Rimini coast.